Your Global Urology Education Resource
"Intuitive Urology was founded as part of an educational mission to promote global urological education. Our ultimate goal is to foster information sharing, promote research, enable collaboration among peers and ultimately lead to better patient care.
Residents, fellows, faculty and other members of the urological care family can partake in this educational mission through this web site.
We hope to create an interactive community and appreciate your feedback via the message board."
"The Urology Summary Notes were invaluable to me and likewise to several of my colleagues who were studying for the recertification examination. The outlines are clear, concise, and comprehensive … just what a busy clinician needs to maximize their review time. My hat is off to Dr. Zorn and Blumenfeld for creating the truly valuable resource!"
Ralph V. Clayman, M.D.
Professor of Urology
Dean (interim) School of Medicine
Univ. of California – Irvine
---
"Imagine if all the painstaking work of summarizing urology texts was suddenly done . . . and done well. This is the beauty of the Rapid Review notes. They're complete, concise, and an essential element for in-service review."

Michael Large
PGY-4 University of Chicago
---
"The Rapid Review Urology Notes are well written, concise and informative. They were extremely useful to me as an adjunct study aid in my preparation for urology exams. I recommend its use for any urology resident studying for exams or a practicing urologist wanting a quick but thorough review."

Jaime Wong
Urologist
New York
---
"After reading our Urology textbooks, the Rapid Review Urology notes by Drs. Blumenfeld and Zorn were an invaluable companion in study preparation for my final exams (Royal College/American Boards). The reorganization of concise important facts and format of the material presented were more helpful than any other urology text that I have seen. As I became more familiar with the material, it was these summary notes that I more so relied upon to master our specialty."

Nicholas Power
Chief Resident in Urology
Dalhousie University
---
"Dr. Zorn and Blumendfeld's Rapid Review Urology notes combine key points from major textbooks, landmark papers and clinical guidelines in a succinct, user-friendly format. I have used them through all levels of training. They are great for the day-to-day practice of urology, preparation for teaching sessions and presentations, and have been invaluable for the boards. I highly recommend them."

Tom Deklaj
Urology Fellow
University of Chicago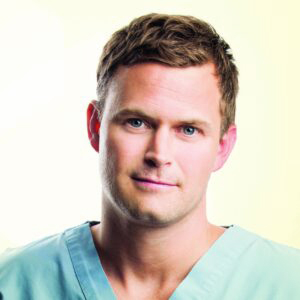 Kevin C. Zorn, MD, FRCSC, FACS
Assistant Professor of Surgery
University of Montreal Hospital Center – CHUM
Director of Robotic Surgery

Dr. Kevin Zorn is a dual-board-certified (US and Canada), minimally-invasive uro-oncology, fellowship trained urologist at the University of Chicago. His main focus of clinical and scientific interest is in the surgical treatment of renal and prostate cancer. He is also an expert in performing surgery with the DaVinci Surgical Robotic System to manage localized prostate cancer and small renal masses.
Dr. Zorn is an active researcher and a dedicated teacher to his urology residents and fellows. Other research interests include surgical, cancer-control and quality-of-life out outcomes after radical prostatectomy for prostate cancer. Dr. Zorn has published extensively in this subject and has received awards for his clinical work, research and teaching from the Endourological Society. He is also a reviewer for many urological journals and has been awarded Best Reviewer for Prostate Cancer in 2009 for the Journal of Urology. He is also a member of the AUA educational task force for the development of the laparoscopic and robotic urologic surgery curriculum and continues to be the AUA hands-on course director for the annual AUA annual meetings.
Dr. Zorn has also helped develop and organize the annual University of Chicago Robotic Radical Prostatectomy Course (a symposium of the world's top robotic surgeons) which began in 2007 (http://rlrpcourse.uchicago.edu). He will also assist Dr. Shalhav in hosting the 2010 World Congress of Endourology Meeting which will take place in Chicago. In March 2009, Dr. Zorn has taken over the role of Chief of Urology at Weiss Memorial Hospital.
Recently, Dr. Zorn has returned home to Montreal to develop the robotic urological program at the University of Montreal. His practice is focused on minimally invasive robotic and laser surgery for prostate pathology. He was the first in Canada to utilize the latest version of the Greenlight 180W XPS laser for BPH. He is active in the MIS urology program focusing on hands-on simulation and training.
Aaron Blumenfeld, MD FRCSC Senior Medical Consultant, Urology
Dr. Blumenfeld obtained his medical degree and completed his surgical residency training in Urology at the University of Toronto. He is dual-fellowship trained, having completed an Endourology fellowship at the Toronto East General Hospital, as well as an MIS/Robotics Urologic Oncology fellowship at Roswell Park Cancer Institute in Buffalo, New York. Dr. Blumenfeld has received several awards in teaching and research as well as scholarships during his undergraduate training. He is an expert in performing surgery with the Da Vinci Surgical Robotic System in the management of localized prostate cancer, invasive bladder cancer, and small renal masses. He is currently active staff at North York General Hospital, and previously held staff positions at Roswell Park Cancer Institute and various hospitals in Ontario. Dr. Blumenfeld has published several papers in his varied areas of interest in urology.

Jason Y Lee, MD FRCSC
Assistant Clinical Professor
Department of Urology
University of California, Irvine

Dr. Jason Lee is a board -eligible, minimally-invasive, fellowship trained urologist at the University of California, Irvine. His main clinical interests are in the management of renal and prostate malignancies, as well as complex urolithiasis. He provides comprehensive care utilizing minimally invasive techniques, with expertise in both laparoscopy and robotic surgery. His research studies focus on diseases of the kidney and prostate, but also on surgical education for health care professionals.
Dr. Lee completed his medical school and residency training at the University of Toronto and his fellowship training at the University of California Irvine. He is a certified fellow of the Royal College of Surgeons of Canada.
Dr. Lee is published in peer-reviewed journals and also serves as a reviewer for several of these urologic journals. He is a committed educator who has received awards for his dedication to teaching and research in surgical education and continues to be involved with the AUA as a guest proctor for several hands-on courses at AUA annual meetings.
Quoc-Dien Trinh, MD FRCSC
Minimally invasive uro-oncology fellow Vattikuti Urology Institute, Detroit, USA
Cancer Prognostics and Health Outcomes Unit, Montreal, Canada
Dr. Trinh is a Canadian board-certified fellow in minimally invasive uro-oncology at the Vattikuti Urology Institute in Detroit, Michigan. His research focuses on trends of care, costs and outcomes in prostate cancer treatment. He has authored more than 25 peer-reviewed articles and book chapters, has presented at major international meetings and was recently awarded the 2nd prize for the best video at the European Association of Urology Annual Meeting in Vienna. He is an active reviewer for many urology journals including European Urology and a member of the British Journal of Urology International Think Tank. He is also a regular contributor in faculty activities, participating in strategic committees and taking part in formal teaching to undergraduate students. His extracurricular activities include photography and filmmaking.